All Camps Discounted 
Community-Based | Non-Contact |  Day-Camps | Boys and Girls Ages 6-14
Pro Coaches | NFL Alumni Heroes from Your Favorite NFL Team

 Community-Based, Non-Contact Football Camps for Kids Ages 6-14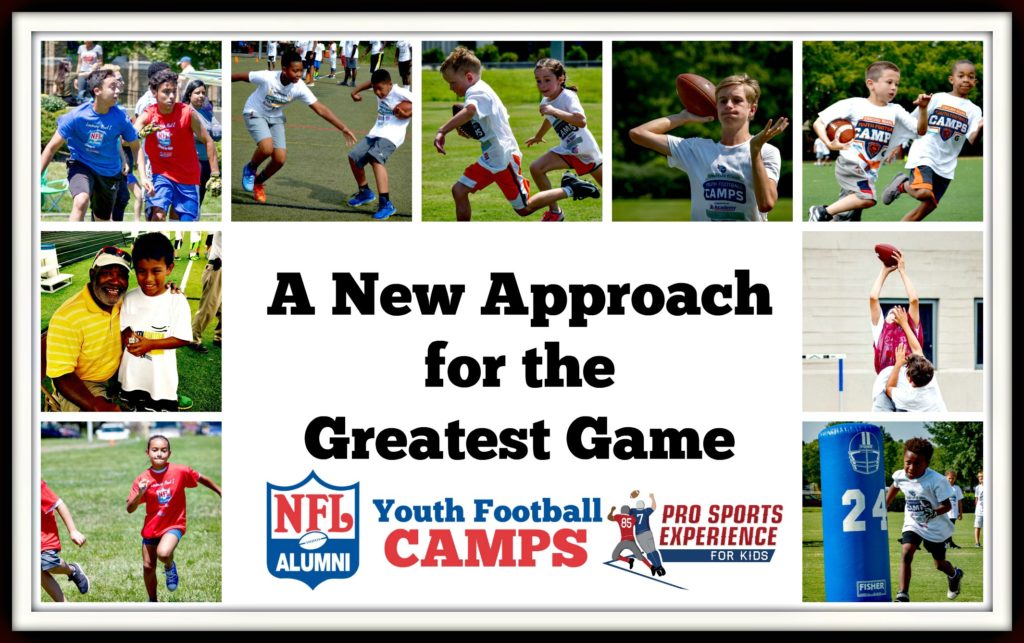 Community-Based, Non-Contact  Football Day Camps
For Boys & Girls Ages 6-14
Pro Coaches with NFL Alumni Heroes from Your Favorite NFL Team
***********************


NEW OFFER!!

Steinmetz College Prep, 3030 N Mobile Ave, Chicago, IL 
School of Sports, sponsored the Jim Finks Community Sports Foundation, offers full-day summer camp for boys and girls ages 6-14. 
The camp features professional coaches, NFL Alumni Heroes from the Chicago Bears and Sports Experts.  The Experience features
development of Athletic Skills, Football Skills, Multi-Sport Skills, Life Skills, Nutrition Health Knowledge, Leadership Abilities, Self Confidence.
The simple idea is to have fun, create peace and happiness through sports.  For questions about scholarships, email [email protected].
Documentary:  A Legacy of Hope

The Power of Sports to Change Lives
During the spring and summer of 2017, Emmy Award Winners Mike Leonard and Mary Kay Wall followed Pro Sports Experience and our partnership with Parents for Peace and Justice as we served at-risk kids in Chicago neighborhoods.