About the
Youth Football Gameshow
1 – Hosted by an NFL Alumni Player from your favorite team.
2 – A live, interactive, customized football-themed, Zoom gameshow event in your home.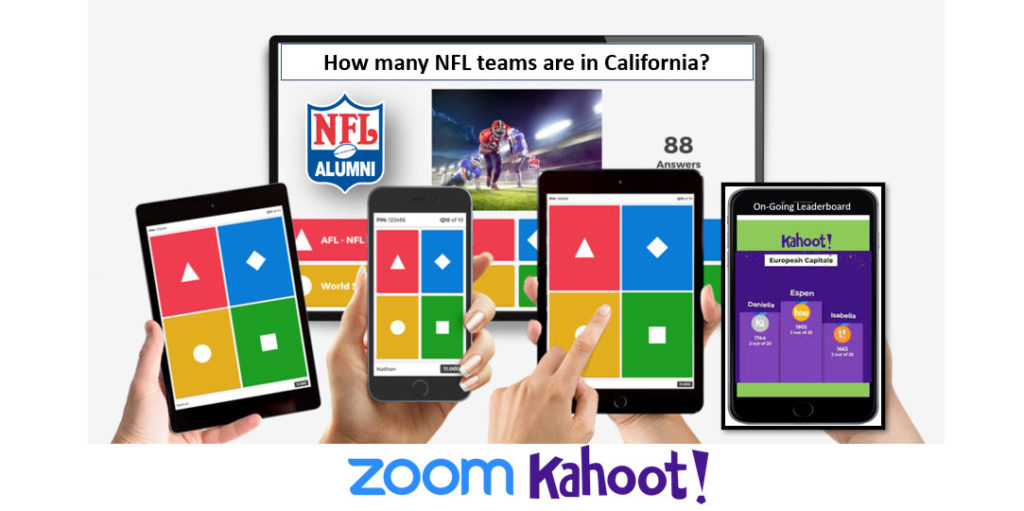 3 – With prizes for top Football Gameshow performers!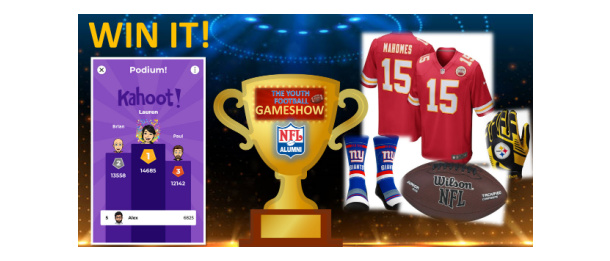 4 – Enriched with football education, stories and motivation for your football loving guests.
————————————————-
Gameshow Timing (Minutes)
**NFLA Player Host – Guest Intros (0 to 10)
YOUTH FOOTBALL GAMESHOW (11-32)
WINNERS CHALLENGE (33-36)
**Open football discussion (37-47)
**Football skill tips & motivation (48-55)

**We can shorten the program if you prefer, but the open discussion is a big thrill for the guests.
Sample of NFL Alumni Player Gameshow Hosts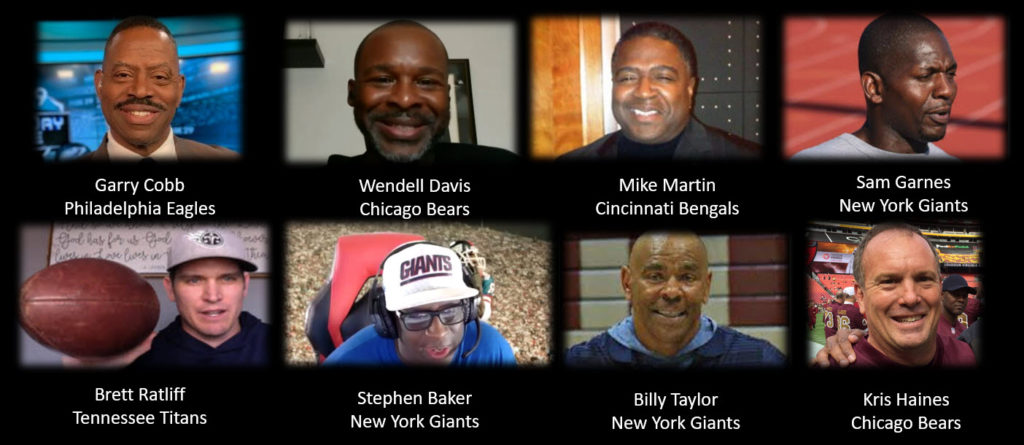 Our hosts are former NFL players, fathers and family men
that love teaching life skills through football.
Garry Cobb — Eagles, LB, NFC Player of the Week, 24 sacks
Wendell Davis — Bears, WR, Drafted #1, LSU, 3000 rec yards
Mike Martin — Bengals, WR, Led NFL in Punt Return Yards
Sam Garnes — Giants/Jets, S-DB, 528 Tackles, NFL Asst. Coach
Brett Ratliff — Titans/Patriots/Jets/Bucs, QB- Teammate of Brady/Favre
Stephen Baker — Giants, WR, Super Bowl Winner & TD Scorer
Billy Taylor — Giants/Raiders, RB, led team in rushing yards 2 years
Kris Haines — Bears, WR, Cotton Bowl MVP, Notre Dame HOFer
PHONE CALL BETTER ?
CONTACT US at 877-226-9919