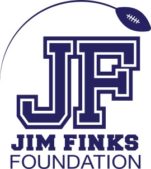 WINNETKA HOCKEY PLAYERS UNITE TO STOP VIOLENCE IN CHICAGO
Hockey games will raise money for after-school programs serving at-risk Chicago youth
WHEN and WHERE
On Wednesday, November 27 at Winnetka Ice Rink, adult hockey players will take the ice to curb violence and develop after school programs for Chicago youth. More than 65 adult players will participate in the two games.
The Reason: Chicago children are under siege – physically and emotionally. In Chicago, someone is shot every 3 hours, murdered every 16 hours. Since January 1, nearly 2500 people have been shot. Chicago schools and neighborhoods often provide no after school or weekend programs. Kids are vulnerable and scared. Chicago needs help. Source: https://heyjackass.com/category/chicago-crime-2019/
The Event:Organized by the Jim Finks Community Sports Foundation, two hockey games will feature adult players from Winnetka, Wilmette, Kenilworth and Glencoe. Funds raised will produce crucial after-school programs at schools within Chicago's more violent neighborhoods.
*********************************************************************
MAKE A DONATION to the JIM FINKS COMMUNITY SPORTS FOUNDATION
***********************************************************************
Leadership: "As adult athletes, we believe team sports can change and shape the lives of youth," says Jim Sofranko, President of the Jim Finks Foundation and a Winnetka resident. "The Foundation looks to infuse programmatic and community support to provide opportunities for at-risk youth. After-school programs work. We can make a positive impact — and the Winnetka hockey community has come together on that mission."
About the Jim Finks Foundation: The organization is committed to program development for at-risk Chicago youth by producing after-school, weekend and summer camp programs. Simply stated, the mission is to "change lives through sports." The organization Board of Directors is led by Jim Sofranko (Winnetka), Mike Straub (Winnetka), Doug Shehan (Northfield), Edgar Cepuritis (Northfield) and Dale Atkinson (Northbrook).
About the late Jim Finks: Jim Finks was a Winnetka resident, former Chicago Bears General Manager and an NFL Hall of Famer. He was known as a "builder" – making the Minnesota Vikings, Chicago Bears and New Orleans Saints Super Bowl Contenders or Winners.
Resources