Parent Tip of the Week: 15 Yard Penalty for Being Overly Involved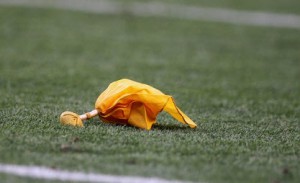 Is it possible for a parent to be "over-involved" in their child's life?   Can you support, assist and nurture too much?  Can a parent insulate a child so much that they will be in for a BIG surprise once adulthood arrives?
Shane Murphy, a PH.D. writing for MomsTeam.com does a fantastic job laying out the difference between healthy "parent support" of a child's athletic endeavors and a parents "over-involvement"–which is likely to result in a negative experience in the long run.
Check out the Momsteam blog and see if you should be flagged for "too much, too often."
[button link="http://prosportsexperience.com/contact/" type="big" newwindow="yes"] Contact Pro Sports Experience[/button]