Pro Sports Experience Certifies 170 Football Coaches with USA Football's "Heads Up Football" Curriculum
Pro Sports Experience, a partner with USA Football, requires all participating coaches to become Heads Up certified through USA Football's coaching education program.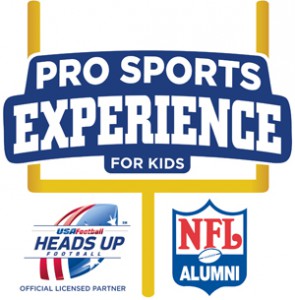 Pro Sports Experience is the only private youth camp operator meeting USA Football's high coaching education standards.  The company serves NFL partners such as the Chicago Bears, Green Bay Packers, Philadelphia Eagles and the National Football League Alumni Association.
This past summer, Pro Sports Experience certified 170 coaches–a top number among single organizations or companies.
"USA Football's curriculum will make the game better and safer," says Pro Sports Experience's Operations Director Mike Gross.   Gross is one of the select "Master Trainers" appointed by USA Football to improve coaching education.
For more about coaching education and USA Football's curriculum, contact Pro Sports Experience below.