Youth Camp Leadership Award Winners Honored at Green Bay Packers Game
Sure, we love kids that run, throw and compete like the pros.  Even more, we love kids that bring positive energy, effort and teammate to our youth camp environment.
This past summer, at each of the twelve community-based Green Bay Packers Youth Football Camp, we selected two youth campers that representative the leadership qualities we want to see.
These Leadership Award Winners were invited to the August 29 Packers' preseason game and honored for their outstanding character traits.
Hosted by Green Bay Packers Youth Camp Director Keith Vanden Heuval, campers and family members enjoyed free tickets to the game vs. the Philadelphia Eagles.
"Leaders make our Packers Camps a better place" said Vanden Heuval.   "In some ways, Leadership kids have more impact on the camp culture than coaches.   We are grateful for their commitment to doing things "the Packers way" and their parents should be very proud."
Contact Green Bay Packers Youth Football Camps or any Pro Sports Experience NFL partner and learn football skills and life skills from the best.
[button link="http://prosportsexperience.com/contact/" type="small" color="green" newwindow="yes"] Contact Us[/button]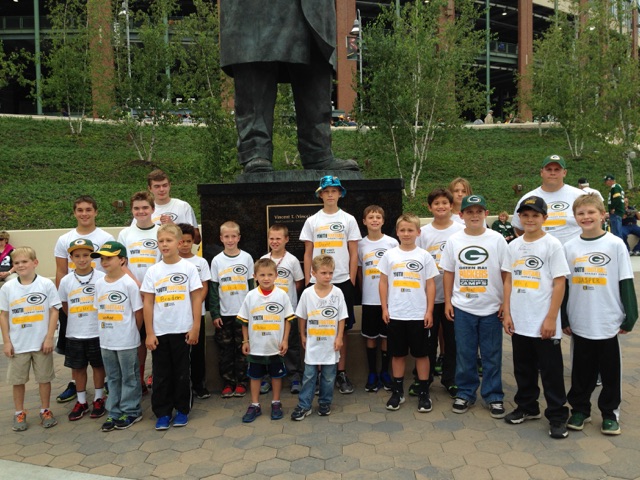 [button link="http://prosportsexperience.com/contact/" newwindow="yes"] Learn More About our NFL Partner Camps[/button]