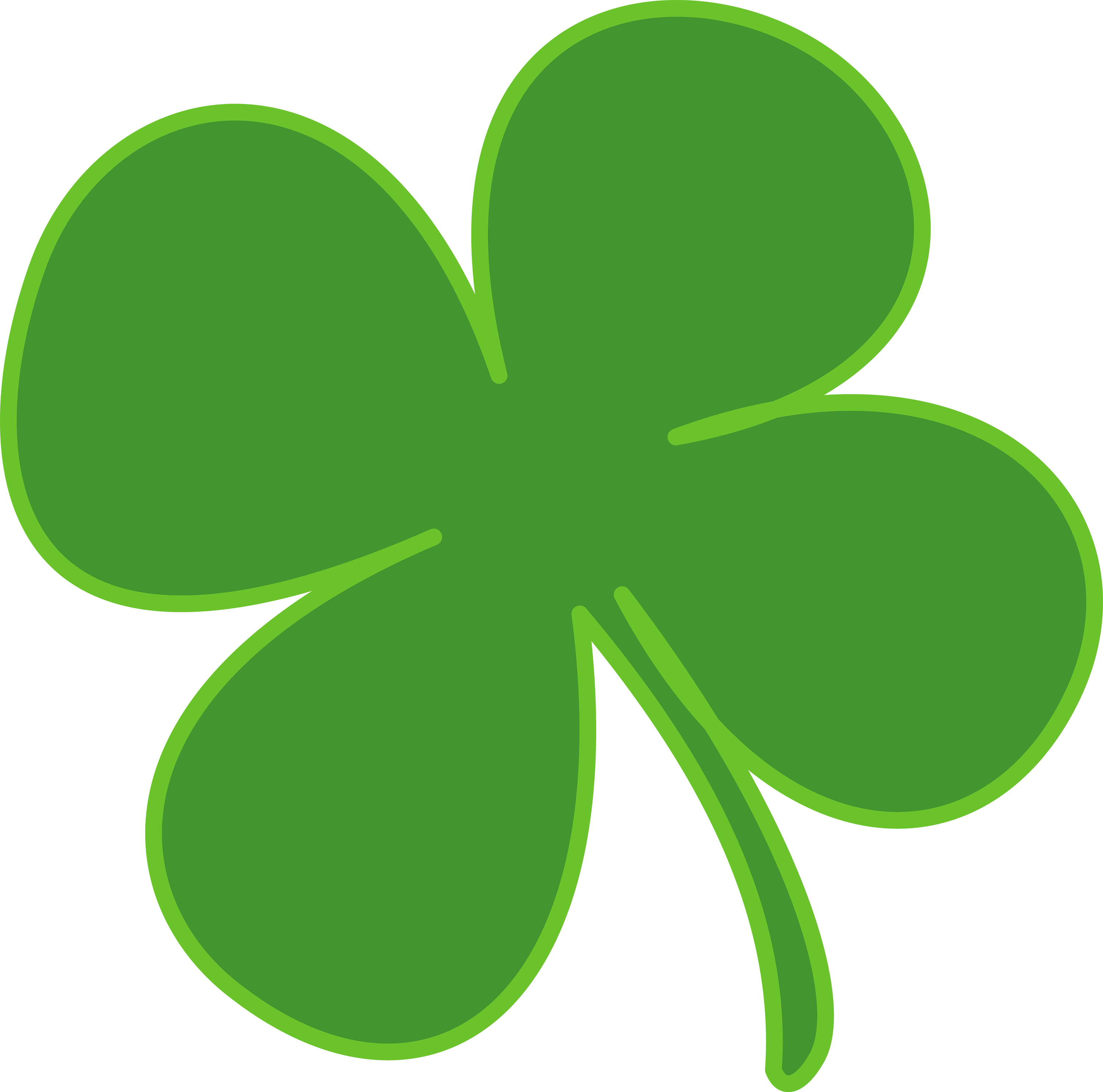 This weekend is St. Patrick's Day, day filled with all sorts of symbols of good luck. While not all athletes have the "Luck of the Irish", many do have good luck rituals they participate in to make sure their games go well. For football, good luck seems to be tied with the uniform. Double numbers on a player's uniform brings good luck and if a professional player is traded to another team it is bad luck to take another number (think Peyton Manning).
Here are some other good luck charms and rituals professional football players have enjoyed:
Pittsburgh's Ben Roethlisberger signs autographs for exactly 10 minutes before each game while his teammate Byron Leftwich refuses to touch anything with his right hand.
Edwin Mulitalo eats the same meal the night before a game: a turkey club sandwich and a cup of cream of crab soup.
Right before he puts on his uniform, Gary Baxter eats an entire bag of Lay's potato chips.
San Francisco's Steve Young carried a jar filled with dirt, rubbing his hands in it would help him focus especially on the road.
Buffalo running back Cookie Gilchrist had to shower at halftime.
When John Henderson played for the Jacksonville Jaguars, he had assistant team trainer Joe Sheehan slap him open-handed across the face as hard as he could before each game.
Former New York Jets quarterback Chad Pennington would head-butt teammates before taking the field.
As an Indianapolis Colt, kicker Mike Vanderjagt would walk the length of the field to touch both goalposts.
And, it's not just football players:
A graduate of North Carolina, Michael Jordan always wore his blue North Carolina shorts under his Bulls uniform.
New York Mets, Turk Wendell always leaps over the baselines when walking to the mound, chews black licorice while pitching and brushes his teeth between innings.
What pre-game rituals or good luck charms do you have before a game?
[button link="http://prosportsexperience.com/contact/" newwindow="yes"] Learn More About our NFL Partner Camps[/button]