Giants Receive Super Bowl Rings Tonight!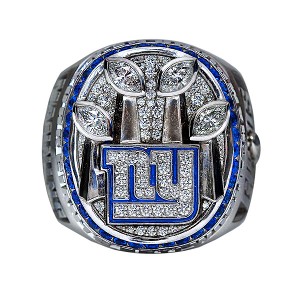 Tonight, the Super Bowl XLVI Champion New York Giants receive their Super Bowl rings, according the ESPN Magazine.
The ring design, covered in diamonds, honors all four of the team's championships with four Vince Lombardi Trophies representing the four team titles.
"We wanted it to represent the four trophies and have that feeling that you made the best ring that you could have made," defensive end Justin Tuck said in a statement released by the team. "I think we captured that."
Join the "Youth Football Camps of the World Champs!"
Sign up for New York Giants Youth Football Camps today.