Need A Ticket to the Super Bowl? The Pro Sports Experience Youth Football Camp Karma
We're just saying….that's two in a row! We are four of the last six!
Pro Sports Experience is the official youth football camp management company of the Chicago Bears, Green Bay Packers, New York Giants and Philadelphia Eagles.
We are proud to be partnered with great organizations that excel both on and off the field!
And we are pleased our partners find a way the Super Bowl–the world's most fantastic sporting event!
HERE'S A LOOK AT THE RUN (PSE Partners in Bold)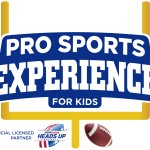 2007: Indianapolis Colts 29 – Chicago Bears 17
2008: New York Giants 17 – New England Patriots 14
2009: Pittsburgh Steelers 27 – Arizona Cardinals 23
2010: New Orleans Saints 31 – Indianapolis Colts 23
2011: Green Bay Packers 31 – Pittsburgh Steelers 25
2012: New York Giants 21 – New England Patriots 17