New York Giants Youth Football Camps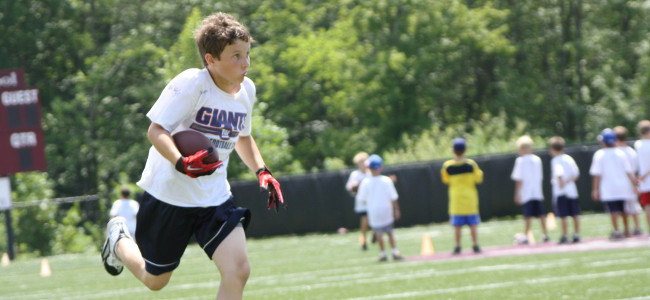 Non-Contact Instruction and Fun For Kids 6 to 14 Years Old.
Preliminary 2014 Summer Schedule Now Posted!
Save $70 Today!
Featuring….
New York Giants Heroes
Professional Coaches
Athletic Development
Skill Challenges
Team Contests
Tournament Action
Championship Friday
Awards and Prices
Learn to Play
the New York Giants Way!